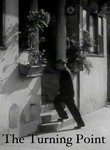 The Turning Point
Cast:

Director:
Is John Conroy's police officer father, Matt (
Tom Tully
), on the wrong side of the law? John, a prosecutor trying to rid his town of crime, hopes not, but newsman Jerry McKibbon (
William Holden
) says Matt has been running around with mobster Harrigan (
Ted de Corsia
). But Jerry can't be fully trusted either, considering he's got a thing for John's gal pal, Amanda (
Alexis Smith
).
William Dieterle
directs this noirish drama.