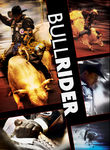 In the most extreme of extreme sports, members of Professional Bull Riders Inc. ride one-handed on the back of a bucking 2,000-pound bull. Stay on for eight seconds, and they go down in history. Fail, and they risk serious injury or death.
Josh Aronson
's documentary takes viewers inside the ring for all the action, with insights by pro riders
Justin McBride
,
Mike Lee
,
Tony Mendes
,
Ty Murray
and others on what the sport means to them.