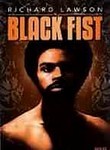 After growing weary of the mob lifestyle, street fighter Leroy Fisk (
Richard Lawson
) wants out. The only problem is, his boss isn't about to let him go, teaming with a corrupt cop to keep Leroy down. But when the mobsters take out Leroy's wife in a hit, there'll be hell to pay as Leroy swears bloody revenge.
Dabney Coleman
and
Philip Michael Thomas
co-star in this blaxploitation classic from the 1970s.